Remember our peas on the porch? They've had to share their trellis with the clamatis and the roses, and as you can see, the roses are in full bloom right now. Here is the view from the outside edge of the porch: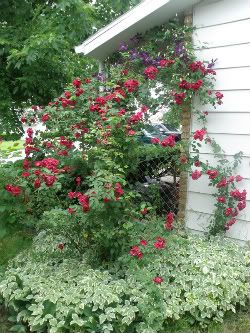 Go in a little closer to see our pea plants, vining up happily:
A week or so ago, the kids and I noticed something really beautiful happening with our pea plants: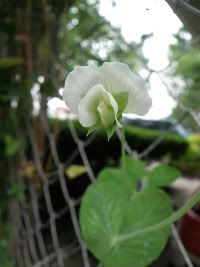 We saw several of these dainty, sweet little blossoms. It was such an exciting discovery. But what is even more exciting? The newest discovery....just take a look!!!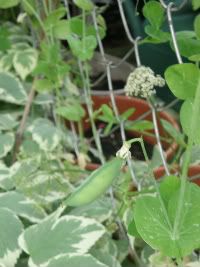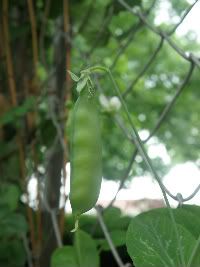 All together we counted FIVE pods! We are hoping the pods will keep appearing. I'm thinking we'll be having peas for lunch in the very near future!